I created a press release to advertise for our February community partner; Slow As Folk's art exhibit. The exhibit was held all month long at Ment as part of our partnership efforts to feature local art at Ment during February. The press release was sent to multiple contacts in the community.  

​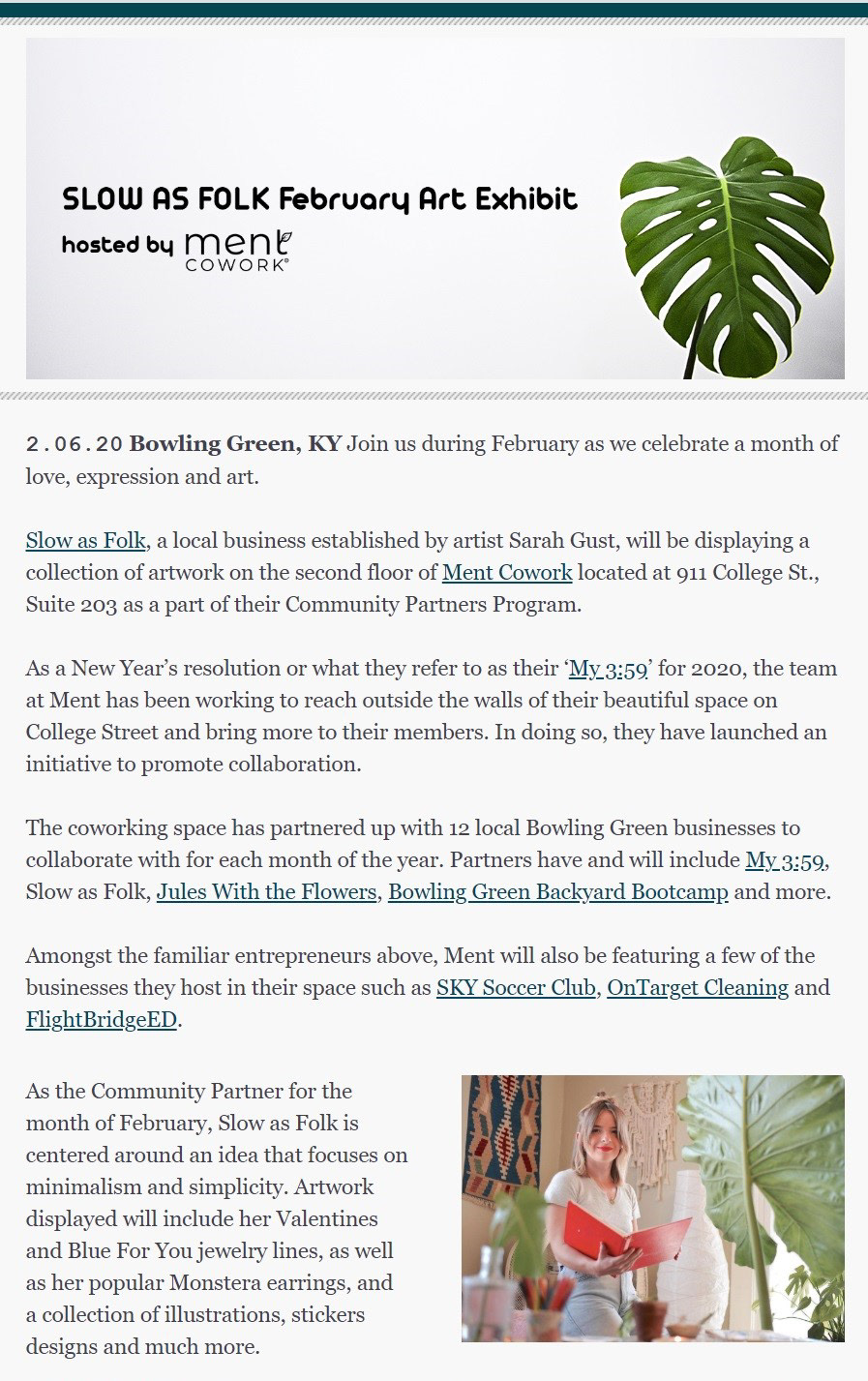 Click on image for link + full press release. 
​​​​​​​
Created weekly blogs for Ment's website with content relevant to monthly themes, partners, events, trends, etc. 
​​​​​​​
Wrote all blogs provided on the website from 12/15/2019 to current. 
Click on images above for link + full view of blogs. 
Created other content including promotional flyers and general information to be distributed to members and potential customers.