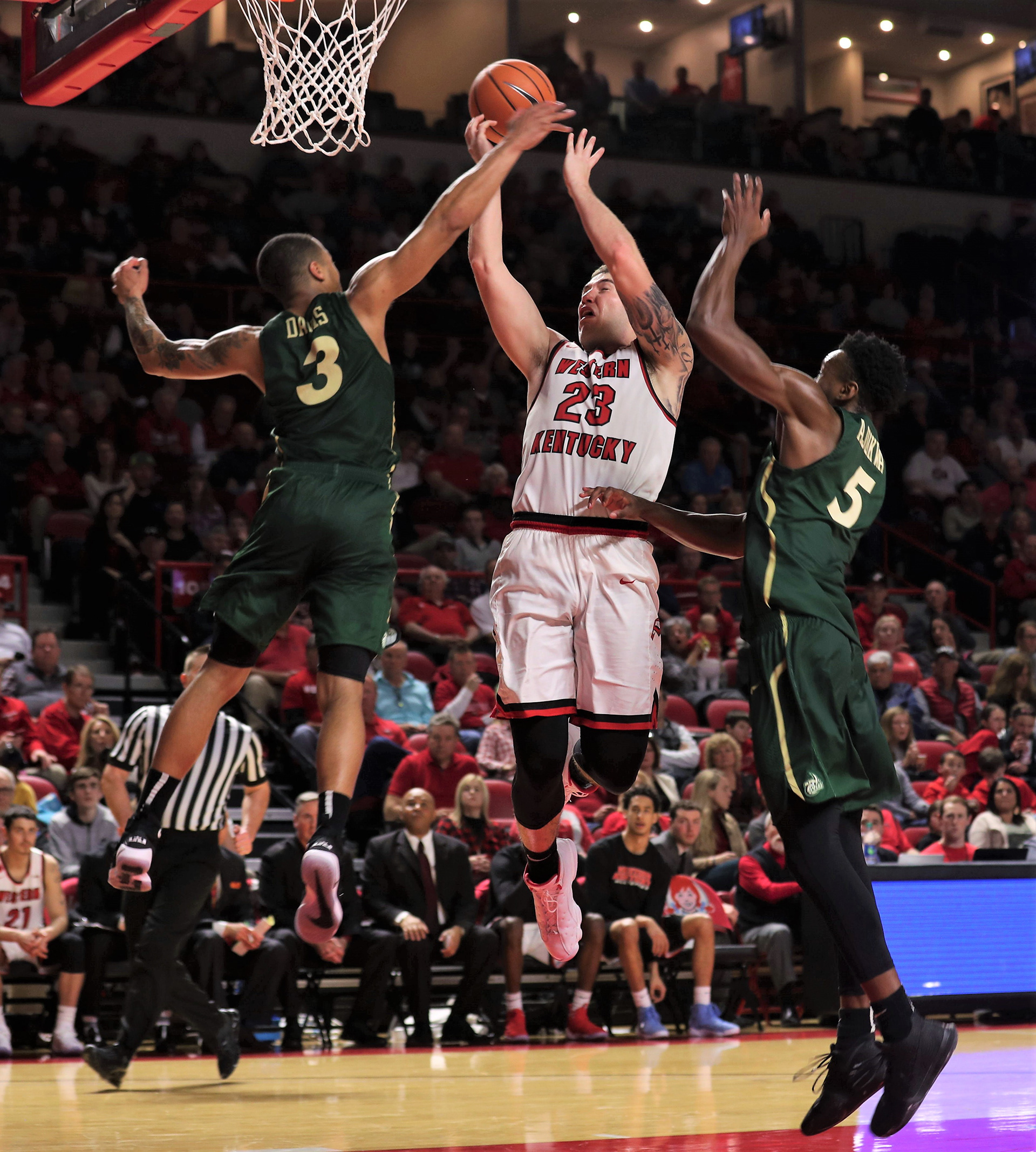 Justin Johnson, number 23 of Western Kentucky, tries to save the ball while going for a basket against the Charlotte 49ers on Thursday, February 22nd at the WKU Diddle Arena. 
Kathryn Towels, Ohio County sophomore, leaps over the hurdles and places third with a time of 16.2 at the McLean County track meet on Thursday, March 15th. Emily Wells follows close behind with a time of 17.3.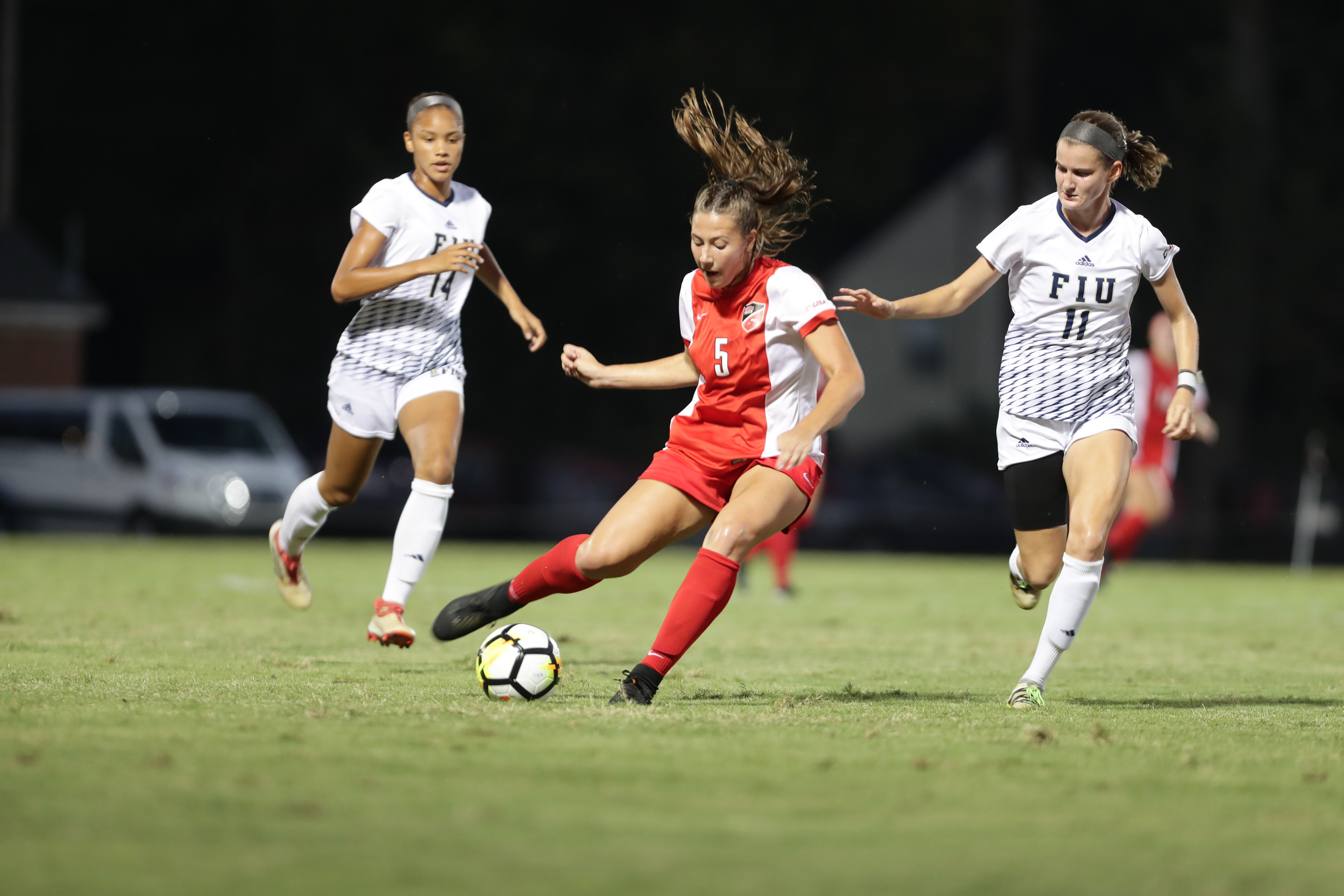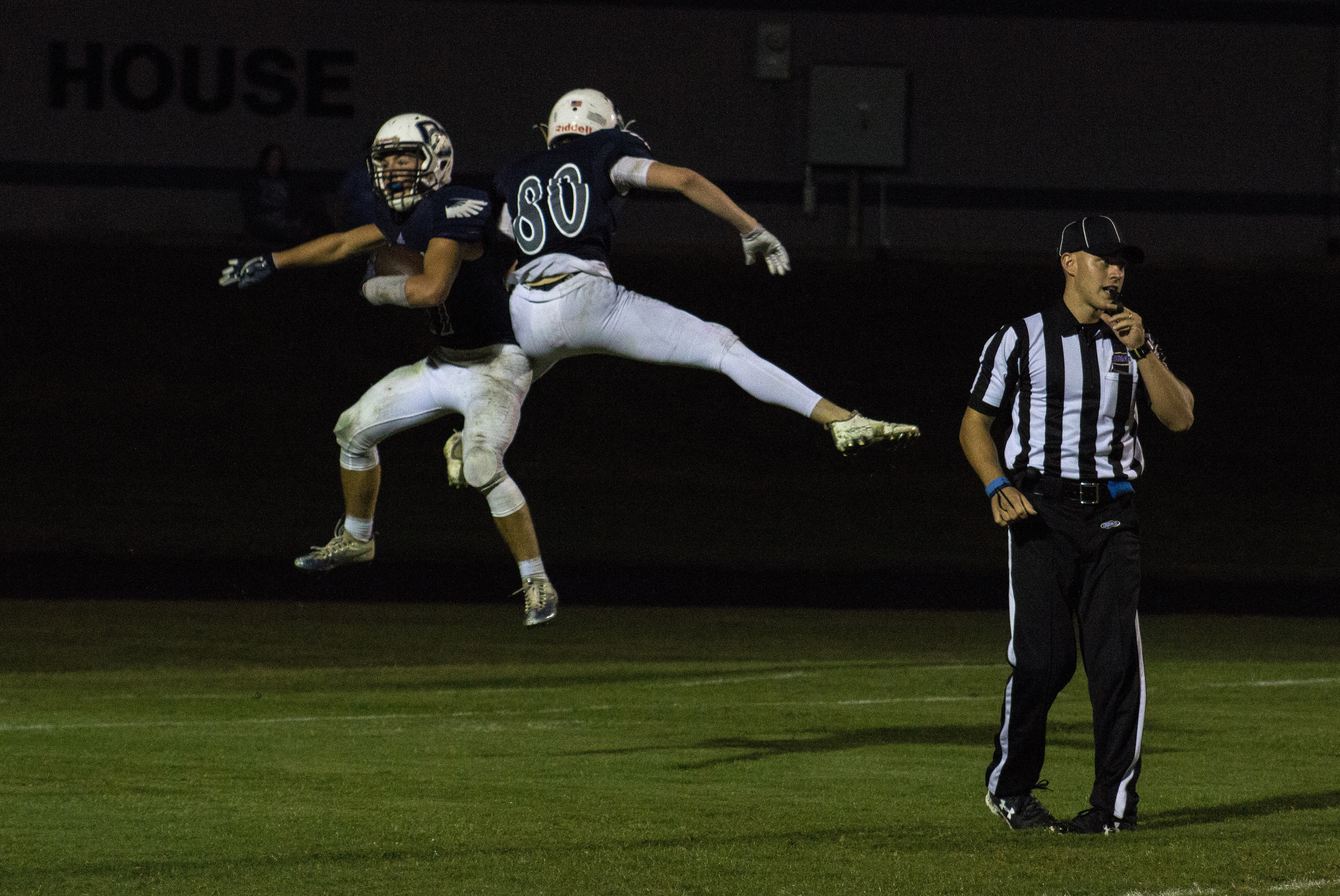 Vance Turner, number 11, and Brice Lee, number 80, celebrate with a victory in the In-zone after a touchdown against the Muhlenburg Mustangs on Friday, October 17th.