Created social media calendar for Ment Cowork each month with planned content and images to be used on multiple platforms. I also created a new, more efficient calendar format to be used by company and interns in the future. I also used Ment Cowork's business Hootsuite account to schedule content after approved.  
Ment Cowork Social Media Campaign: 
Cowork BG
I created a community togetherness campaign following the COVID-19 pandemic. The campaign took place mainly on social media with a new Facebook group; Cowork BG. The campaign is still taking place is being run by Ment staff and myself.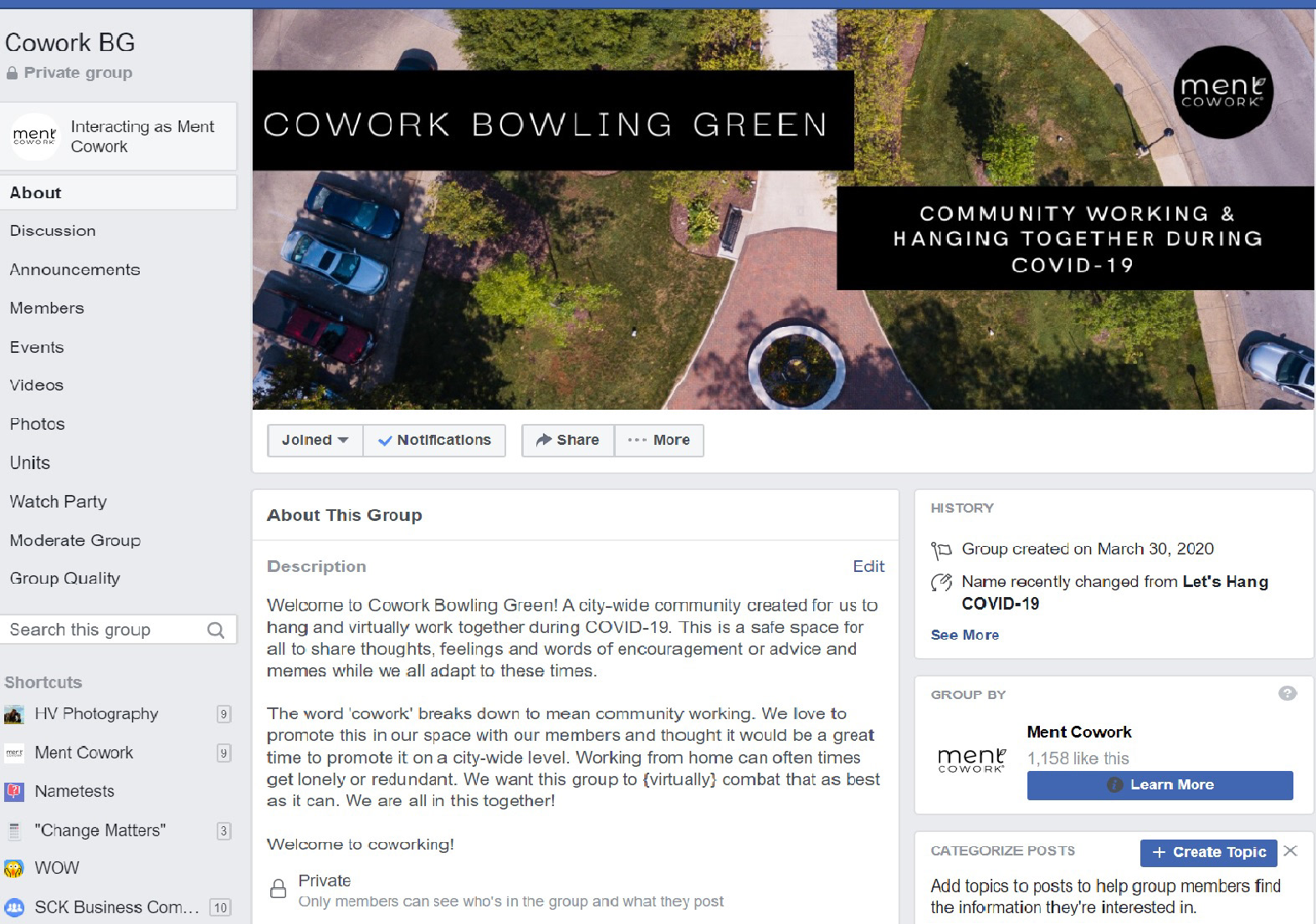 Client: Talley Family Counseling Center 
(Capstone Project)
Coordinated with 4yoga and Ment Cowork to get Talley Family Counseling coverage on outside social media platforms including Facebook and Instagram stories.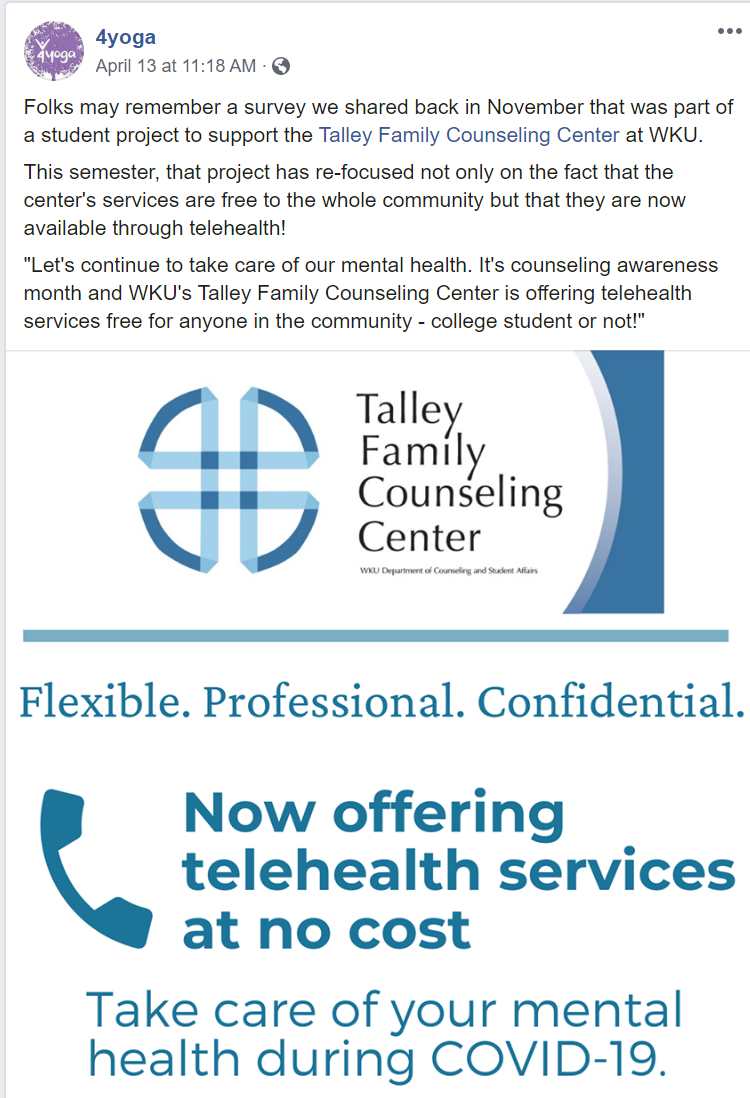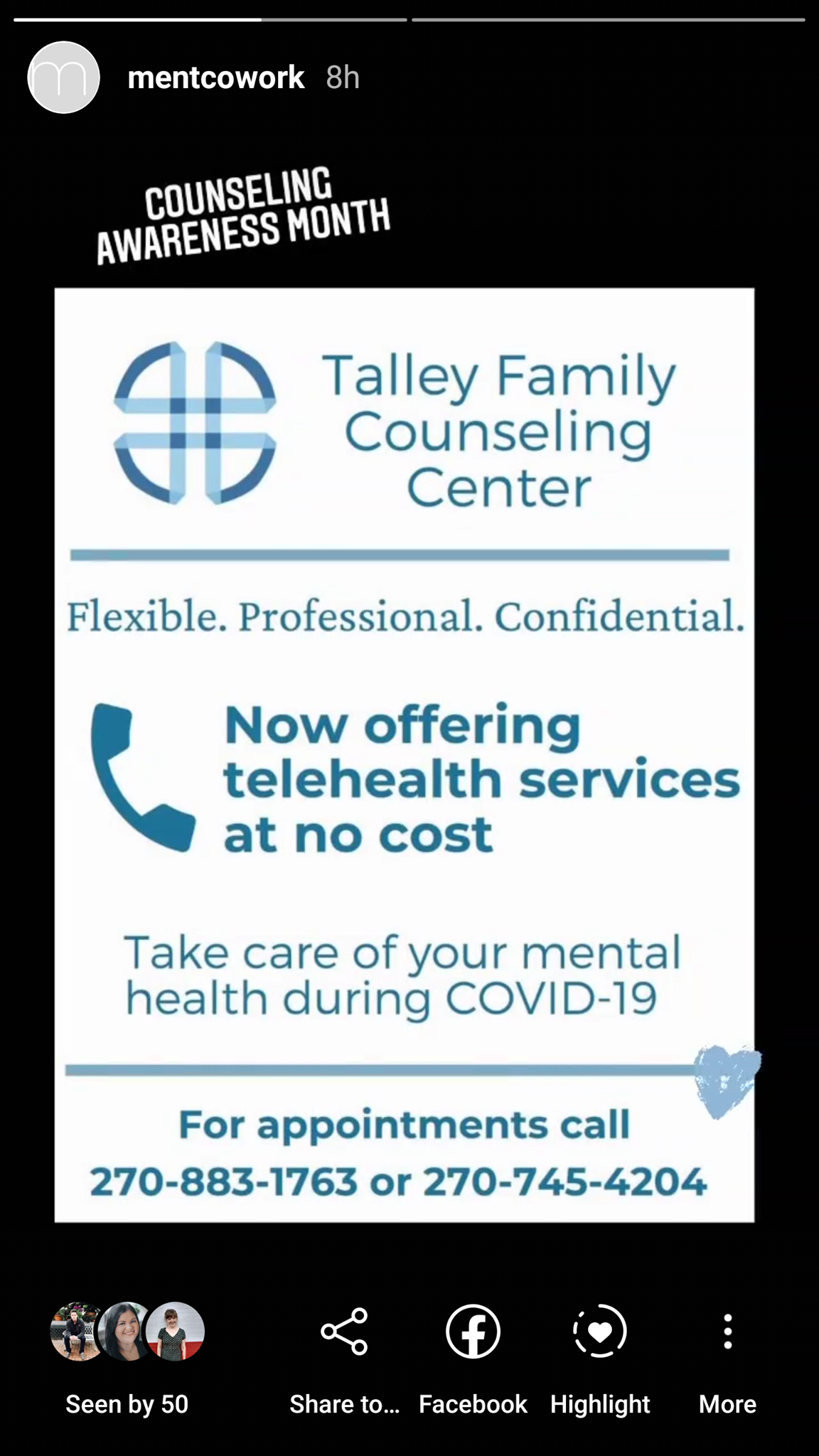 Client: Beaver Dam Tourism Commission 
Responsible for editing and uploading photos to Facebook page after concerts. I added content for each post and created albums for Meet and Greet photos and events to make the process easier for staff and customers to view images. I also shared content to the Beaver Dam Amphitheater Facebook page and answered general business questions from customers via messenger.